Kitesurf
Kitesurf in Haiti and more specifically in Môle Saint Nicolas is no longer a dream or an anecdote
... but a reality !
Come at Boukan Guinguette to have loads of fun !
You have understood it right, this is the first and only Kiteschool in Haiti. Boukan Guinguette offers equipment rental and lessons in french, english, spanish and creole.
Fritz, our haitian experienced instructor, IKO certified instructor, and his assitants Berson (aka Skinyman), Wouby, Bob and many other young people from Mole who now share this passion !
Come and enjoy a great downwinder through the bay on 5 km !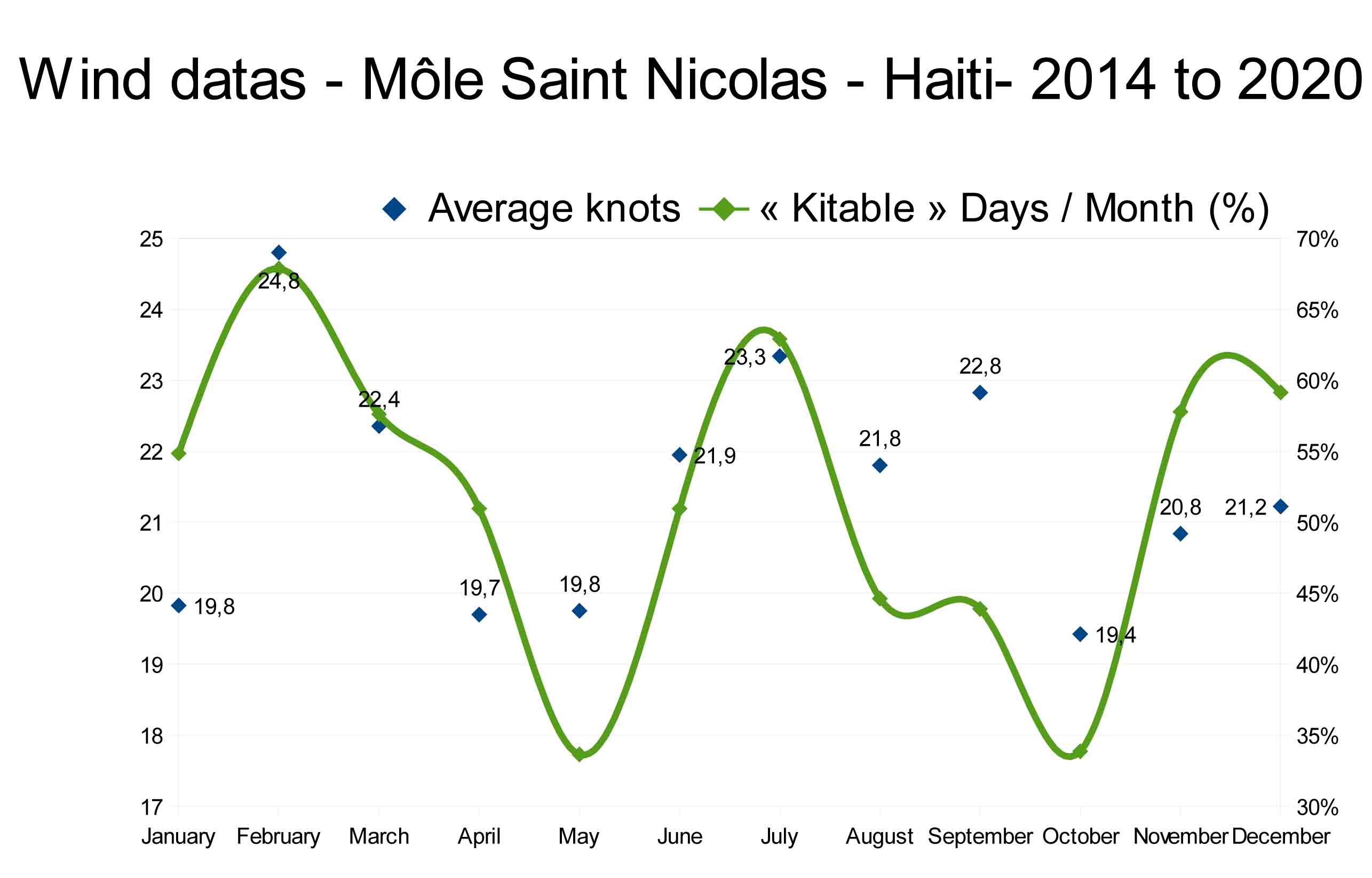 Wind datas in Môle